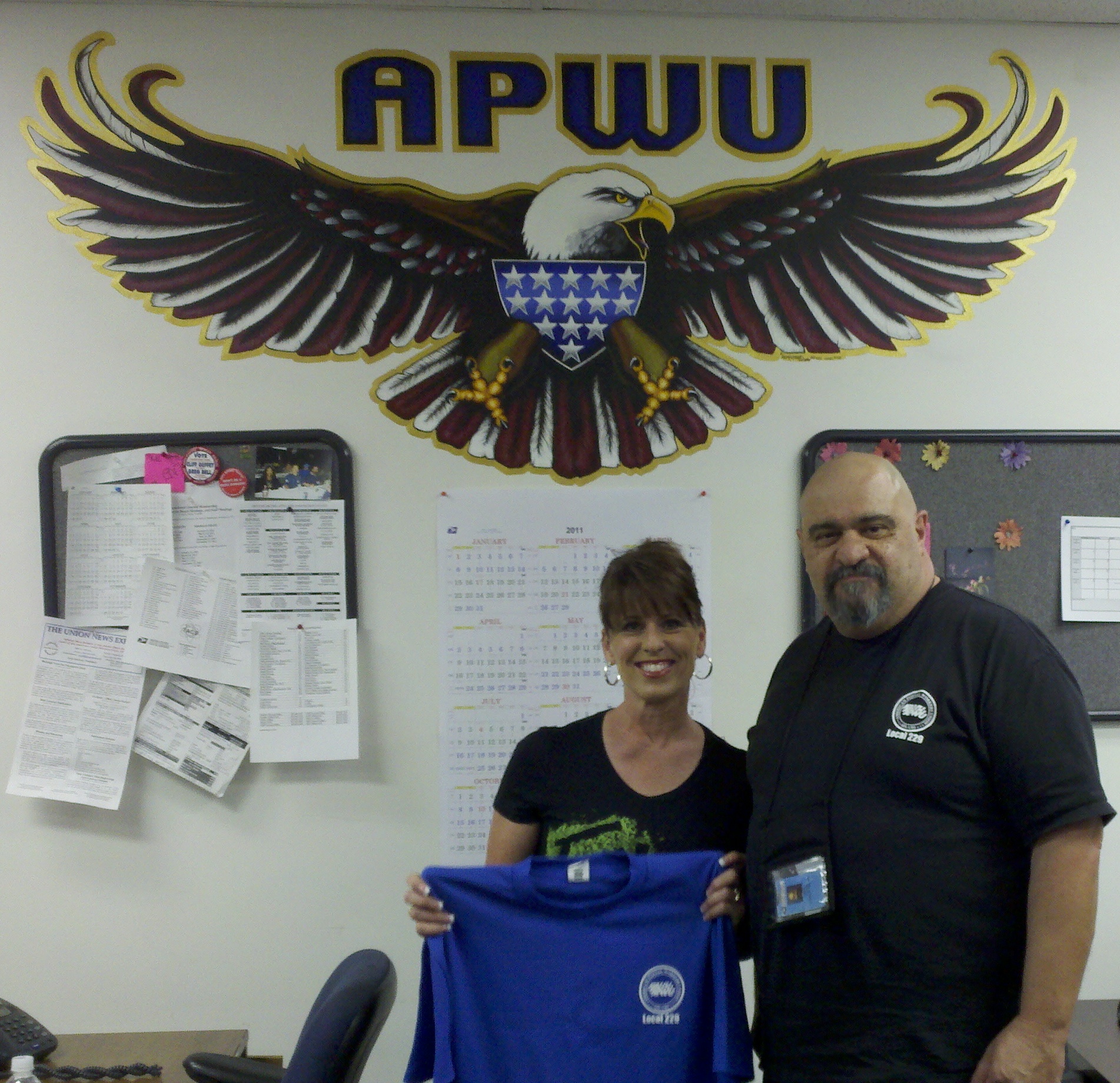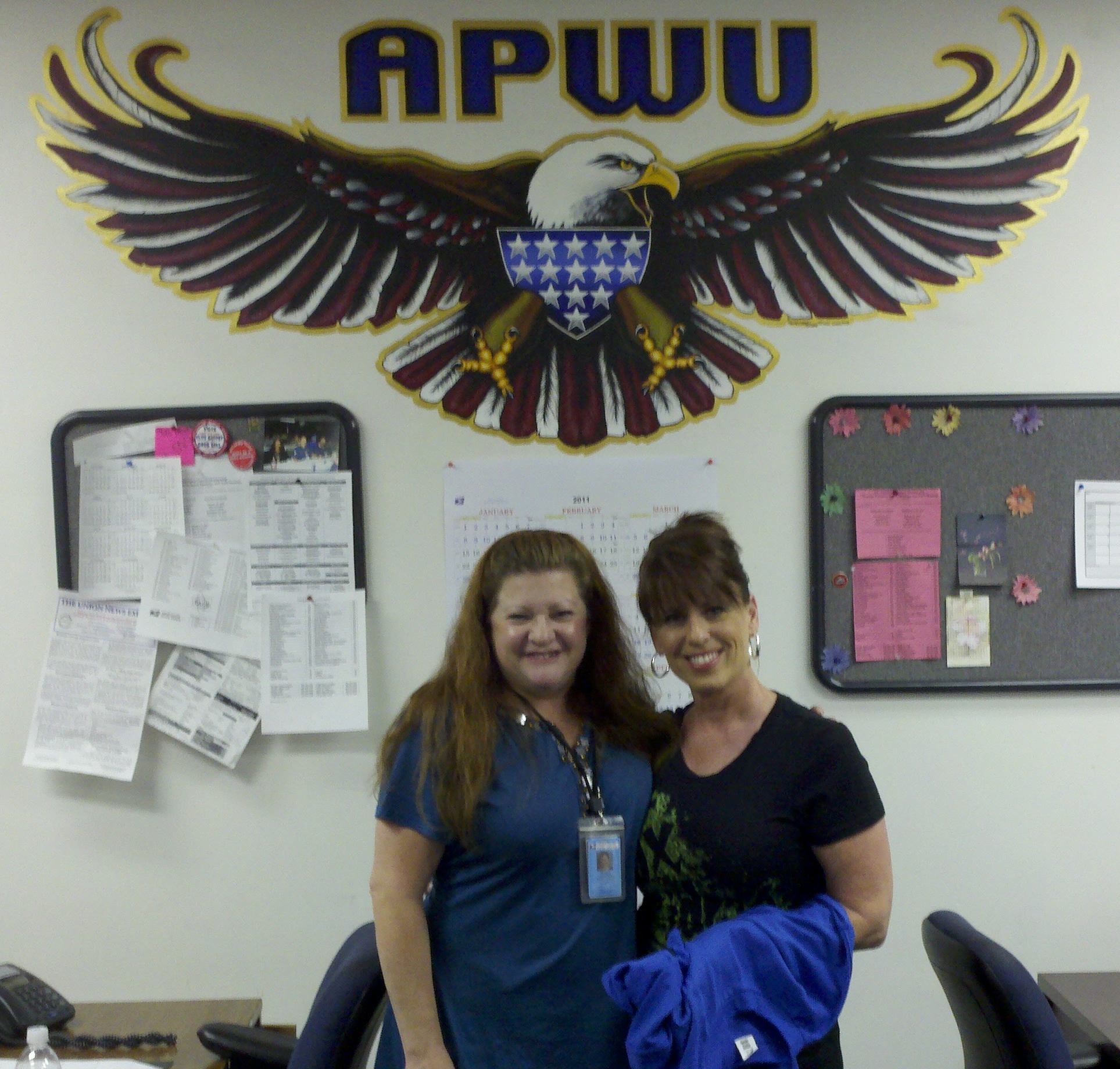 Tour 3 employee and DMAL union member, Linda Weiman came to the rescue when a Mailhandler began choking on an apple in the breakroom at the GMF. Linda unselfishly jumped into action!! Seeing that he was in serious trouble, she performed the Heimlich maneuver which saved his life. The next day, all the Mailhandlers came to work with apples in hopes that she would save each of them!
President John A. Ancona and DMAL Steward Monica Lipscomb recognized her heroic efforts and presented her with a Denver Metro APWU t-shirt.
Thanks Linda for your bravery and compassion for a fellow co-worker!